The Difference Between AWD and 4WD

Drivers throughout the greater Thomaston area know that adverse weather and terrain conditions are typical for this area, and the best way to confidently take on these challenges is in a vehicle with All-Wheel Drive or Four-Wheel Drive. But for many throughout Rockland, Warren, Rockport, and beyond, these two terms are somewhat interchangeable. Let's review each system to see how it increases the capability of new Toyota models and keeps you safe and confident on the roads of Maine.
Four-Wheel Drive (4WD)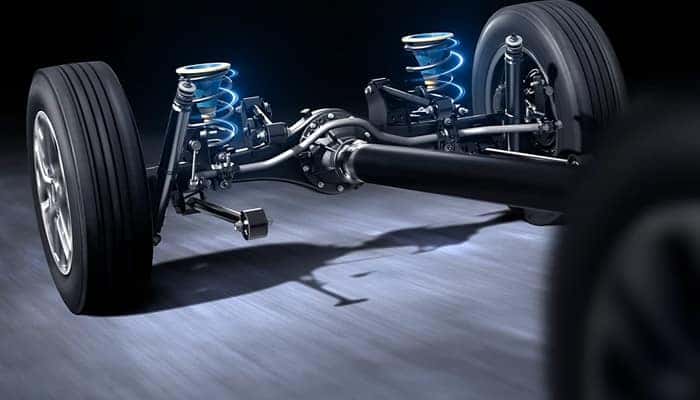 What is Four-Wheel Drive?
Four-Wheel Drive (4WD), often referred to as 4×4, is commonly seen on vehicles geared towards off-road adventures. Power is pushed from the transmission to the transfer case, splitting power between the front and rear axles and delivering torque to each wheel. Most 4WD models are either full-time, which means they stay engaged, or part-time and must be manually shifted between 2WD and 4WD modes.
---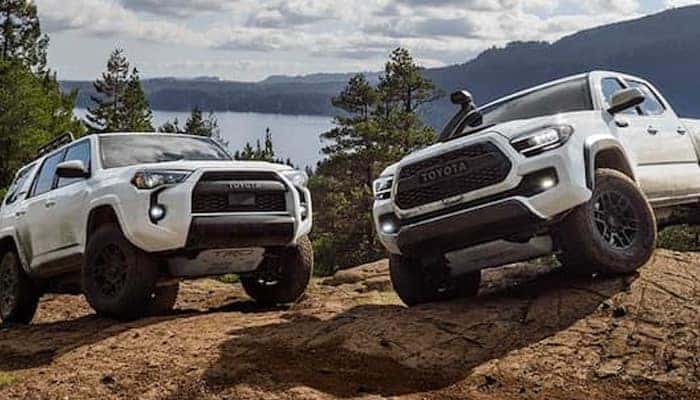 When is 4WD Best to Use?
While 4WD benefits drivers focused on off-road adventures, it also helps Thomaston-area drivers who find themselves driving in deep winter snow.
---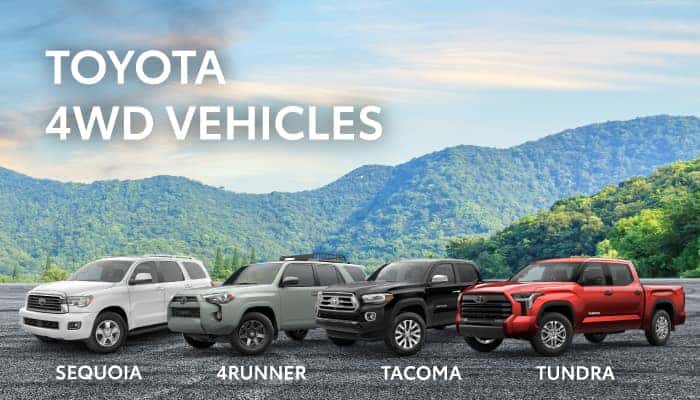 What Types of Vehicles Offer 4WD?
4WD systems are usually found in trucks like the Toyota Tundra and Toyota Tacoma, as well as in off-road-capable vehicles like the Toyota 4Runner, and Toyota Sequoia. With impressive 4WD capabilities and ground clearance, these vehicles are designed to help drivers conquer off-road adventures and grueling weather conditions.
All-Wheel Drive (AWD)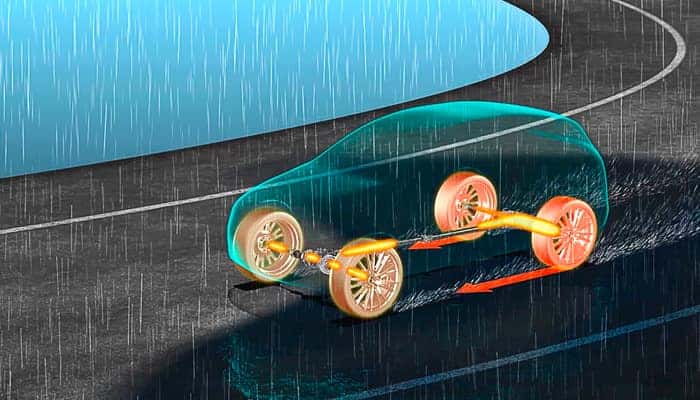 What is All-Wheel Drive?
AWD delivers power to each of the four wheels. AWD usually provides maximum forward traction during acceleration and normally delivers power primarily to one set of wheels (front or rear), diverting power to the other axle if slippage is detected. Some systems will provide a minimum amount of power to the alternate axle; however, more commonly, 100% of power goes to the front axle, especially on front-wheel drive vehicles fitted with an AWD system.
---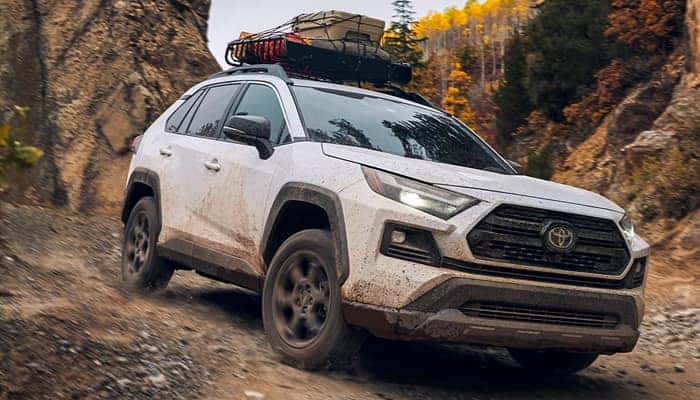 When is AWD Best to Use?
Ideal for tackling most normal snow conditions and light-duty off-road adventures, many drivers in the greater Thomaston area will find AWD systems to be more than enough for handling the region's worst weather. As the snow builds up, your AWD vehicle will balance power between the wheels as needed automatically, and you won't have to worry about engaging the AWD system.
---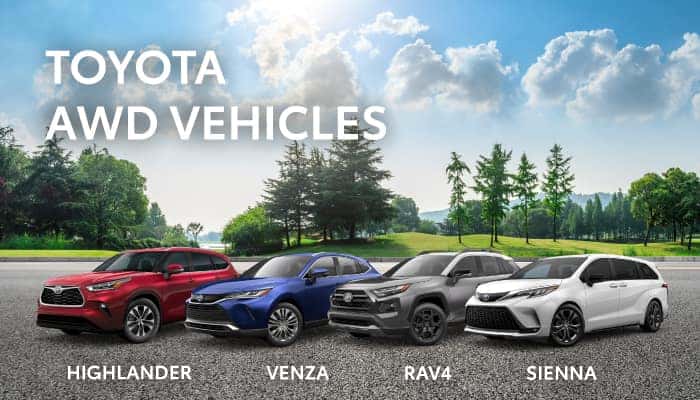 What Types of Vehicles Offer AWD?
All-Wheel Drive systems are more commonly found on cars, car-based SUVs, and even small trucks in some cases. Vehicles like the Toyota Sienna, Toyota Highlander, Toyota Venza, and Toyota RAV4 each offer available AWD. Although these vehicles may not be the best for tackling grueling off-road adventures, drivers will face challenging weather and adverse conditions with ease.