Finance & Insurance

We know that buying or leasing a Toyota is a significant financial decision. At Shepard Toyota, our goal is to be proactive in looking for ways to get you behind your dream ride.  That's why we offer a variety of Finance and Insurance programs at unbeatable rates for the Thomaston, Rockland, and Rockport, ME, areas. Are you worried about your imperfect credit history or what vehicle you can afford? Take a moment to complete the simple pre-approval application and plan your monthly budget with our payment calculator. We encourage you to learn below how Shepard Toyota's F&I products will empower you to solve unexpected vehicle problems with peace of mind. When you're ready for a new, used, or leased Toyota, and want to stay protected, contact us at 207-594-8424 or stop by and speak to our Finance team.
Gap Protection
Gap Protection covers the "gap" or difference between the actual value of your car and the amount on your auto loan or lease if a total loss occurs. As you may know, vehicles depreciate naturally over time. Over just a few years of ownership, your vehicle may be worth less than what you owe on your loan. Additionally, if your vehicle is stolen and not returned, or you're in an accident, and your car is totaled, you could end up owing money on a vehicle you no longer own. Even though you have coverage, your insurance company will only pay a percentage of your vehicle's original invoice price. However, Gap Protection protects you against these difficult situations and will pay any remaining balance after your insurance company pays. While Gap coverage comes conveniently built into all lease agreements in Maine, you should consider Gap when purchasing for total protection. Some additional GAP Protection features include:
Protects vehicles valued up to $100,000.

Protects new, used, and leased vehicles.

Covers insurance deductible up to $1,000.

Eliminates out-of-pocket expenses.
*Exclusions may apply. See dealer.
Protect your investment today! Speak with one of our Finance managers to learn how to become fully protected no matter what life brings. Contact us today at 207-594-8424 to get started.
Vehicle Service Contract
If you plan to keep your Toyota for longer than the warranty period, you should consider a protection plan to shield your pocket from unexpected breakdowns.  While Toyotas are known for being highly reliable vehicles, a Toyota Extended Warranty Protection plan prepares you for expensive repairs when your Limited Vehicle Warranty expires. Under this protection plan, you're not only protecting your car further, but you're adding protection for the unexpected. A Toyota Extended Warranty Protection plan covers not only mechanical breakdowns but many costly vehicle parts. A few of the plan's highlights include:
Coverage on major mechanical components beyond what's covered by the factory warranty.

Repairs completed by only factory-trained and certified technicians using only genuine Toyota parts.

Flexible coverage terms.
*Exclusions apply. See dealer for details.
Tire & Wheel Protection
When you get a flat tire, it's easy to feel deflated. It's a good thing Shepard Toyota offers protection! A Tire & Wheel Protection plan covers repairs to flat tires and damaged wheels caused by road hazards like potholes, nails, glass, or metal. A few additional Tire & Wheel Protection plan benefits include: 
100% tire and wheel repair or replacement from damage caused by a road hazard.

Coverage is available on new and used vehicles.

Protection from costly repairs, including labor, parts, mounting, balancing, tires disposal, fees, and taxes.

No limit on claim benefits.

Replacement of tire pressure sensor gauges, if damaged.

Roadside Assistance for towing, jump-starts, and tire changes may be available.

$0 deductible per repair visit.
*Exclusions apply. See dealer for details.
Your wheels are the only part of your vehicle that touches the road – protect them! Never experience an inconvenient, flat tire in the middle of your journey.  Rest easy knowing that if your tires or wheels become damaged by a road hazard, Shepard Toyota will repair them and get you back on the road quickly! Contact us today to learn how to add protection against unavoidable road hazards.
Key Replacement Protection
Unfortunately, we've all experienced it. A lost, damaged, or stolen car key. Today's car keys are far more sophisticated than they were even several years ago. That's why they are expensive to replace. Fortunately, a Toyota Key Replacement Protection plan keeps you protected even when you have a key, FOB, or remote stolen or lost. The Key Replacement plan can save you hundreds of dollars.  Whether your keys are lost, stolen, locked inside your car, or simply not working, we have you covered. The Key Replacement Protection plan comes with many features, including:
Repair or replacement of a vehicle's key, FOB, or remote and any programming.

FOB coverage, even if lost or not operable.

24-hour Vehicle Lock-Out Assistance.

Zero out of pocket expense at the time of claim.
*Exclusions apply. See dealer for details.
We know key replacement can be stressful. That's why we offer a protection plan to take the stress out of replacing keys! Don't get caught with the added expense to replace a lost, stolen, or damaged key. Our Finance managers are ready to answer any questions you may have about Key Replacement Protection at 207-594-8424.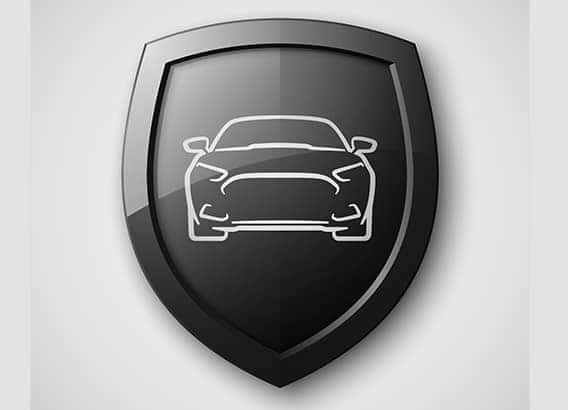 Excess Wear & Use Lease Protection
You love your lease, and you take excellent care of it. You keep it tidy, and you follow the routine maintenance schedule. However, commuting, baseball practice and parking lot shopping carts prove that wear and tear can come from anywhere! Leasing a vehicle can be a more carefree alternative to ownership. However, you are still at risk for everyday damage that can happen to your vehicle just by driving it. Excess wear includes dings, dents, paint scratches, or worn tires. Did you know that you are still responsible for paying for all of this at lease-end? Consider a Toyota Excess Wear & Use Protection plan! Under this plan, you pay ZERO deductible, and you avoid paying big for extra charges at the end of your lease. Excess Wear & Use Protection covers repairs such as:
Tire damage or excessive wear

Wheels and wheel covers

Truck bed liners

Front/rear windshield and side glass chip and breakage

Audio equipment

Door handles

Bumpers

Moldings, trim, metal, and chrome

Headlamps, turn signal lamps, brake lights, and tail lights

Exterior surface dents, scratches, chips, pits, rust, and corrosion

Interior damage like upholstery surface rips, tears, stains, and spots

Mirrors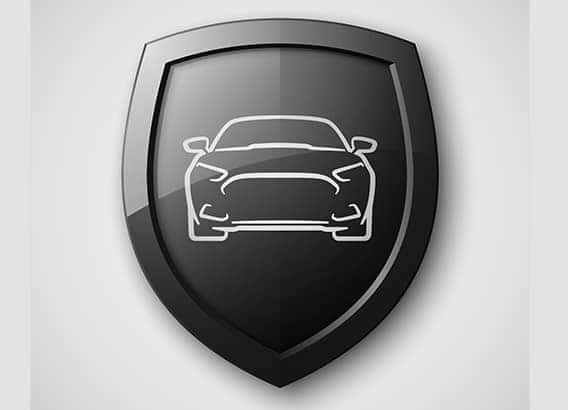 If you're looking to gain extra protection for your vehicle's lease-end, stop by and speak with our friendly Finance team about Toyota Excess Wear & Use Lease Protection. Leave behind the worry of determining how to pay for lease-end damages and focus on the excitement of purchasing or upgrading your ride today!
Have a question about which Shepard Toyota F&I product is the best fit for you? Our Finance team is ready and standing by to answer any questions you may have about our protection programs. Check out our new, pre-owned, and lease inventory today! Ready to visit our dealership?  Remember, you can find us at 181 New County Road in Thomaston, ME. Check out our contact us page and get directions now. We hope to see you soon!